Those of you who take your health seriously, understand exactly
how dangerous water contamination
can be. More often than not, a situation such as this requires immediate action in order to avoid serious ramifications. Bacteria can easily build up, as harmful metals leach into the water supply, or it is otherwise contaminated by chemicals. If you are a homeowner, you are most likely a little familiar with these parameters, and the risks associated with
unfiltered tap water
.
Certain areas of the United States suffer from higher levels of contamination than others, ranging anywhere from simple to extremely serious. In many areas, a
single-stage water filtration unit
is enough to provide safe drinking water, while others demand serious solutions to remove harmful chemicals and avoid health effects. When you need to eliminate contaminants on a severe scale, higher stages of filtration serve as a great resolution. This begs the question, though: How many stages are efficient enough for your water supply?
Multi-Stage Filters
A phrase such as "multi-stage filter" may seem rather complicated, and leave homeowners confused – isn't a water filter just a filter? When it comes to stages, each filtration system utilizes cartridges corresponding to a specific stage of water filtration. Each stage within a water filter fulfills a specific role in the overall act of filtering water – especially in terms of contamination. These filter stages utilize various types of filter material in order to fulfill the role. However, this is not to say that any given stage cannot be used more than once, or appear in later or earlier stages in a system.
A
Reverse osmosis filtration system
is mainly comprised of two
carbon block filters
, offering the same filtration capabilities as the other. What's interesting in this scenario, is that one block will be placed upstream of the RO membrane as a pre-filter, while the other is placed downstream in order to polish water of chemical residue, sometimes called a postfilter. Though they perform similar tasks, and utilize the same materials, they both fulfill separate roles completely independent from each other.
The stages in any given filtration unit are highly dependent upon the issues surrounding the tap water within the home in which they operate. Many issues can be solved through the use of a single-stage unit, while others require something serious, such as a multi-stage filter. Some of these filters integrate a single filter cartridge with a single type of media, known as a single-stage water filter system. These may come in the form of a
countertop unit
, inline filter, or
under-sink filter
, just to name a few. A single stage unit is efficient at removing contaminants that cause issues with smell and taste.
Serious contaminants require the use of a multi-stage unit, in order to remove various contaminants, heavy metals, dangerous chemicals, and more. A multi-stage filtration unit operates off of multiple filter cartridges in specific locations, containing various types of filter media. A
Reverse osmosis water purification system
is the most common housing of multi-stage filtration. This is why, for the most part, a RO system can be pricey to purchase and operate. However, the results are largely unmatched by any other type of water filtration.
Mixed-Media Filters VS Multi-Stage Water Filters
A mixed-media filter is a water filter utilizing a single cartridge which fully integrates multiple types of filter material. Typically, this type of filter organizes media in a layering style. Technically, this kind of water filter could be considered "multi-stage", however, multiple stage cartridges are usually a stage-by-stage style, which is quite different from mixed-media. A multi-stage filter takes advantage of the longer contact time, as well as a larger surface area, in the media of a multi-stage. When a filter cartridge is dedicated to one type of filter media, it provides a more efficient mode of filtration. In turn this method is likely to remove or absorb higher amounts of contaminants compared to mixed-media filters.
Advantages of Multi-Stage Filters
A multi-stage water filter offers a variety of advantages compared to other styles of filtration, which often make them worth the initial investment. This kind of filter can guarantee a whole slew of benefits, but also carry a few disadvantages you may need to consider before purchasing. Here are a few of the pros and cons of a multi-stage filter:
Pros:
Optimal Filtration
Homeowners have complete control over their water filtration when it comes to a multi-stage style purification unit. They can add stages, or use the fewest required. Tap water benefits from prolonged contact to filter media, since it is forced to flow through each stage one at a time. If you are looking for thorough, trustworthy water filtration, a multi-stage filtration unit is for you.
Efficient Filtration
When you use a single-stage, or even a carbon block cartridge alone, you can't expect to remove many contaminants. When it comes to a multi-stage unit, though, it provides a
wider target of substances it's capable of removing
. This ranges anywhere from solids, pesticides, herbicides, chemicals, fluoride, and much more. Many of these "invisible" contaminants pose dangers to your health, and are easily removable with a multi-stage filtration unit.
Cons:
Reduced Flow Rate
Because it provides prolonged contact with each stage of filtration, a multi-stage filter offers a reduced flow rate that may make a noticeable difference. The upside to this is you can be confident in the removal of various contaminants, however, it may not be beneficial for the impatient. Depending on your desired flow rate, check the system specs for a full understanding of what to expect as far as flow rate.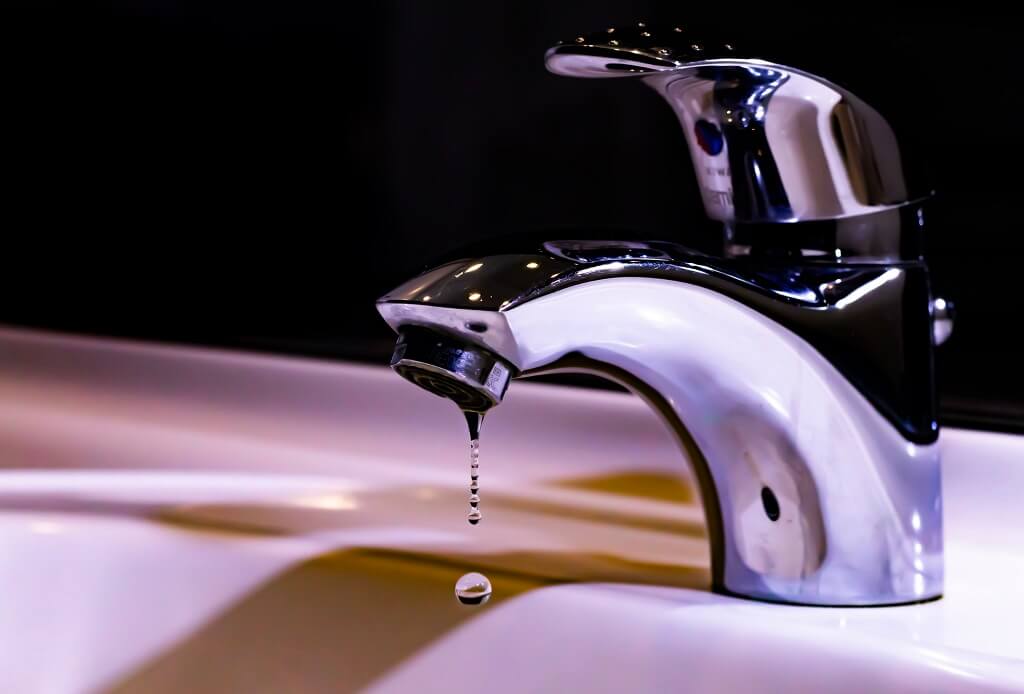 Higher Cost of Overall Maintenance
Considering the amount of stages it is possible to house within a multi-stage filter system, maintenance costs can be substantially higher compared to other units. Before purchasing your unit, ensure you have calculated costs beyond the initial purchase price, or you may be met with surprise expenses. When you need an efficient method of tap water filtration, the costs of operating a multi-stage filter are well worth it in the end.
Advantages of Mixed-Media Filters
Mixed-media filters provide numerous advantages, which are worth going through. If you need to stay on a budget, and save on space, purchasing this kind of filter may be right up your alley.
Improved Flow Rate
Flow rate typically isn't affected by the use of a single filter cartridge. When a flow rate guarantee is one of your concerns, a single-cartridge mixed-media filter system may be for you. This is because the layers of media are comprised into one cartridge, rather than multiple cartridges in a queue.
Space Saver
When you're low on space, and need to be conservative with new installations, a single filter cartridge is a great choice. Not only do they require much less space, but it also enables you to buy cartridges before hand for storage.
Budget Friendly
Because you only need to replace one cartridge, a single-cartridge mixed-media filter requires much less maintenance when compared to multi-stage units. There are fewer cartridges to change, which means you will spend less money in the end.
Stages of Filtration
The number of stages in any given filtration unit depends completely from unit to unit. By taking the level of contamination of your tap water into consideration, you will be better equipped to determine the kind of filter media for your household. An RO system, for example, typically utilizes 5 stages of filtration. These filters integrate different types of filter media in stages, with media such as: RO membrane, sediment filter, carbon block, granular activated carbon, and more. Check with the vendor for information concerning contaminant type, as well as removal rates, in order to determine the overall efficiency. This will go great lengths in determining which filter unit will work best for your needs.
How to Choose the Best for You
Waterdrop Triple-Stage Water Filtration System
Waterdrop's under counter water filter, when compared to a single filter system, is capable of reducing higher amounts of contaminants, with a longer overall service life. When you are short on space, the under sink water filter is a great option. By housing 3 filters, homeowners can enjoy pure, crisp water whenever desired. The initial filter effectively removes large particles, sand, and rust. The next filter is comprised of granule activated carbon, efficiently reducing bad flavors and odors, as well as chlorine. Then, a natural carbon block (and KDF filter) lowers and prevents pollutants, further improving overall water flavor and quality.
There is no need to change bottom caps, no worries of cracks and leaks, all thanks to a sealed, durable under sink water filter housing. Featuring a 6 month, 8-12 month, and 12-18 month respective lifespan, this 3-stage under counter water filter further reduces the heavy, expensive burden of filter purchases. When you need efficient water filtration, while also sticking to a budget, and conserving space, a Waterdrop 3-stage water filtration unit is for you.