You are planning a trip abroad so you need to include a water filter bottle or a purifier bottle. This is a "Must" item you should have on your list of items for traveling internationally.
Unless you have traveled to a specific country many times, you will not know what water sources you should use and those you should avoid at all costs. You can prevent any number of problems if you have a good water filter along for the ride.
Why Would I Need A Water Filter or Purifier on My Trip?
If you are traveling to underdeveloped countries, chances are you will run into untreated water with waterborne microorganisms which could be a serious threat to your health. Some of these countries might have sanitation issues leading to untreated sewage entering into drinking water supplies. Contaminated water can lead to various diseases including diarrhea, cholera, dysentery, and typhoid, making you very ill.
Diarrhea is the most common illness caused by drinking non purified water. There is a really good solution, bring a portable water purifier with you when traveling. These water purifiers will easily filter out water that is contaminated that's horrible for your health.
The fact is, many natural water sources are not safe for drinking. Whether in underdeveloped countries or highly developed countries, like the US, millions of people die each year from waterborne diseases caused by contaminated water. If you drink water from the wrong place, you could suffer from bacteria and parasites found in these waters.
Bacteria, viruses, and protozoan parasites thrive in contaminated water and can lead to nasty, if not lethal, infections. Contaminated water can often contain particles of toxic metals or industrial pollution. Therefore, it's essential you carry purified water with you all the time.
There are some methods to ensure you have safe, clean water. Using sterilizing tablets or boiling water are the two best water purification approaches out there to make sure you have safe drinking water. Although these two methods are good, they are not perfect. Both methods will kill microorganisms but will not remove suspended particles and the water is not exactly great tasting. Boiling water leaves water flat due to a lack of oxygen while tablets will leave behind an aftertaste of chlorine or iodine.
Fortunately, you now have several options for safe water including filters, a portable water filter, or filtration systems that will remove almost all contamination from water. Not only are they safer than boiling or tablets, but they are also a lot faster and in most cases, they do not affect the taste of your water.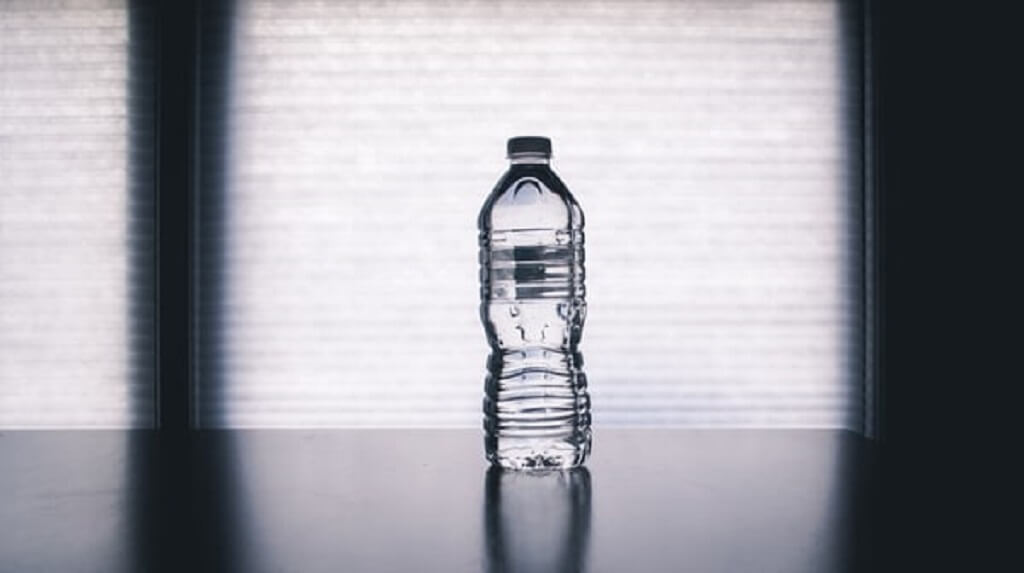 Single-Use Plastic Water Bottles Are Not The Best Choice
While bottled drinking water is safe to drink, they have their own problems Every minute of each day, one million single-use plastic bottles are purchased around the world. That comes out to 1.3 billion bottles each day or 481.6 billion bottles each year. While many single-use plastic bottles are recyclable, most are not. In turn, these bottles end up in landfills that will take at least 450 years to degrade!
Look at it this way. You are on a week vacation internationally, you drink the recommended two liters of water each day. You purchase two single-use bottles containing one litre of water. By the end of the week, you have used up to 14 single-use plastic bottles.
Imagine if you will be there for two weeks or even a month! Your environmental impact will grow in leaps and bounds!
Traveling with a water purifier is a practical economic choice. If you expect to spend $2 USD per day on bottled water, you will discover you will come out even after just two weeks or one week if you are traveling in pairs.
The best news, with a water purifier, you can use it on every trip in the future. These purifiers are environmentally sound and budget-conscious for needed items in your travel equipment.
Best Life Straw Products
Waterdrop Personal Water Filter Straw
This Waterdrop life straw can reduces 99% of harmful substances effectively. You can use with water bags or connect to water bottles to filtrate water for drinking. Both ends of it can be disassembled and connected with water bags and water bottles to offer you clean drinking water anywhere, anytime. It has a smaller frame but bigger capacity, can provide safe drinking water up to 100,000 gallons.
Sawyer Products MINI Water Filtration System
Ideal for outdoor recreation, hiking, camping, scouting, domestic and International travel, and emergency preparedness.
Attaches to included drinking pouch, standard disposable water bottles, hydration packs, or use the straw to drink directly from your water source.
Removes 99.99999% of all bacteria (salmonella, cholera, and E. coli); removes 99.9999% of all protozoa (such as giardia and cryptosporidium); also removes 100% of microplastics.
Filter rated up to 100,000 gallons; includes two Sawyer MINI filters, two 16-ounce reusable squeeze pouches, two 7-inch drinking straws, and two cleaning plungers
Greeshow Electric Camping Water Filter
This water filter has an electric pumping, one-key operation, simple and convenient, free hands. It's portable, compact and practical, and truly solve your outdoor water needs. It can reduce heavy metals, peculiar smell, fishy smell, truly meet drinking water standards. Built-in 2800mAh lithium battery,Continuous work 4h, Has a super fast flow rate of 700ml(23 oz.) per minute,it can filter 168L (5681 oz.) drinking water once charged.